If you are using cellphone, you will see the mobile version but this version will limit some features, if you want switch to normal version, you have 2 ways to switch
1. Your browser has an option such as "Desktop version" or "Request desktop site" or "Desktop site" ..etc.
2. Use an option in nhomcho.com to switch, go to any forum (Jubi version, Thanks Jubi)
Click vào cái hình tam giác bên góc phải trên cùng . Pick web version .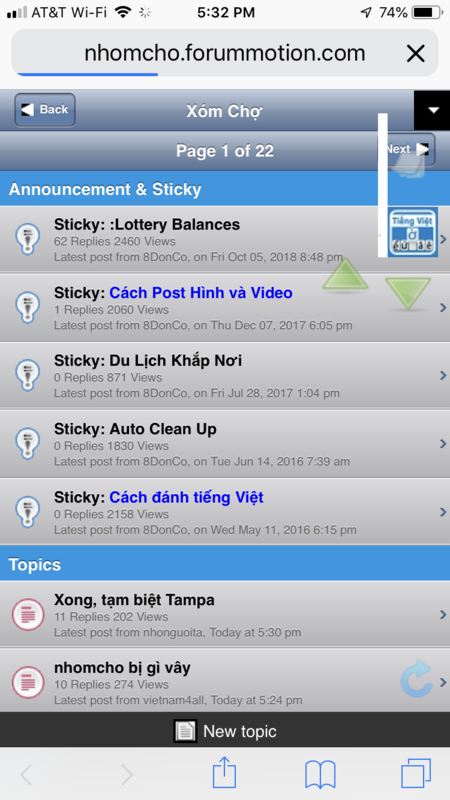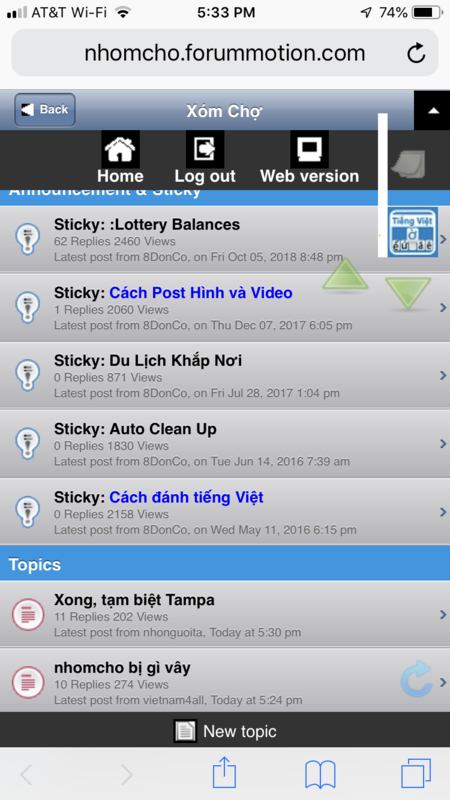 _________________


8DonCo





---
Permissions in this forum:
You
cannot
reply to topics in this forum