FBI arrests former Trump appointee Federico Klein in connection with Capitol riot
Klein is accused of assaulting federal law enforcement during the Jan. 6 riot.
The Federal Bureau of Investigation said Thursday that it has arrested Federico Klein, one of former President Donald Trump's appointees to the U.S. Department of State, for his alleged role in the Jan 6 insurrection at the U.S. Capitol.
Klein, 42, was picked up by federal agents in Virginia, according to a spokesperson for the FBI's field office in Washington, D.C. Court documents obtained by ABC News show Klein has been charged with assaulting federal law enforcement personnel during the deadly riot earlier this year.
Klein is the first known member of the Trump administration to face criminal charges in connection with the storming of the Capitol building by a pro-Trump mob on Jan. 6.
ABC News was unable to immediately reach Klein for comment.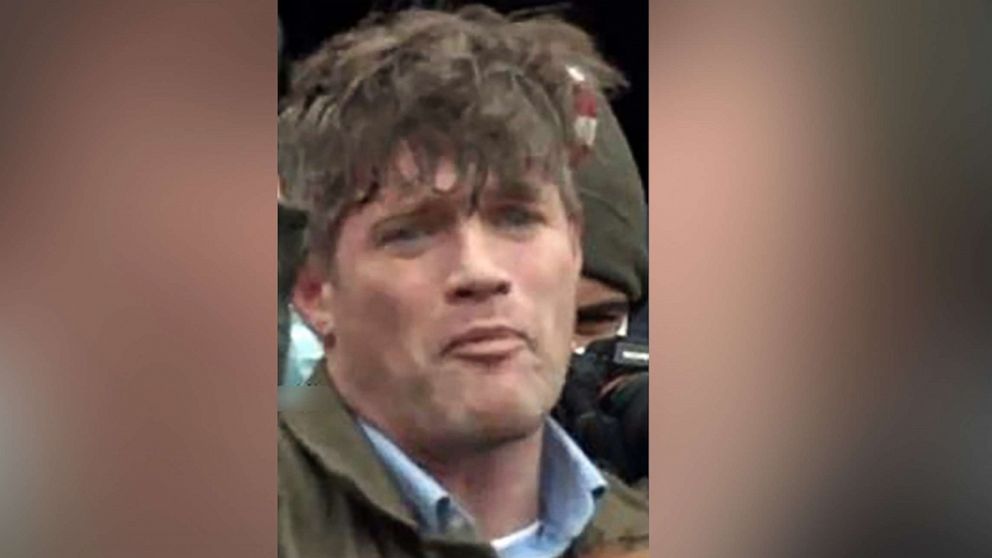 Charging documents filed Tuesday in federal district court in Washington, D.C., accuse Klein of taking part in one of the day's most violent interactions between authorities and the mob seeking entrance at the Lower West Terrace of the Capitol building. Investigators said law enforcement body-worn cameras purportedly captured Klein as he "violently shoved a riot shield that apparently had been taken from an officer, towards the officers trying to stop the mob from gaining access to the building."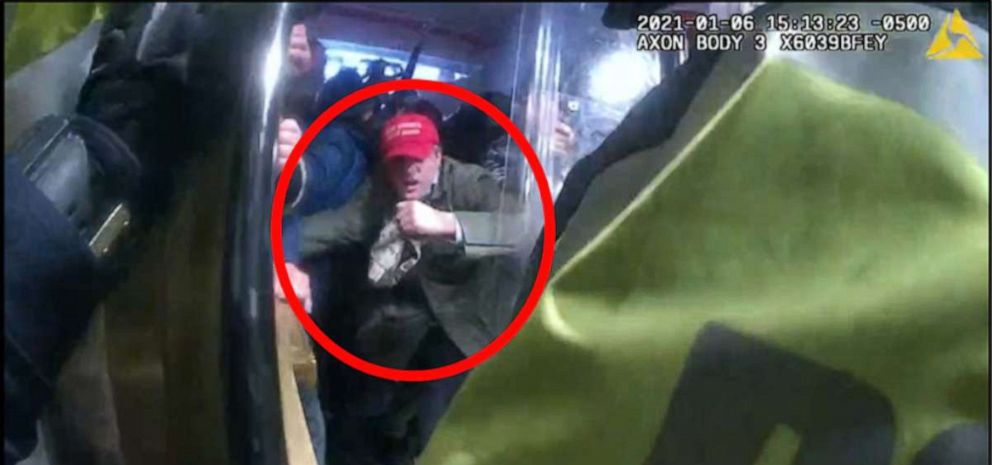 Investigators said Klein allegedly "pushed the riot shield in between the doors to the Capitol, preventing officers from closing the doors," according to the court documents.



Investigators said other videos posted on social media purportedly show Klein "inciting the mob and trying to break through the police line in the Lower West Terrace tunnel and into the Capitol building." In one instance, as a crowd of rioters assaulted and struggled with authorities, investigators said Klein was purportedly captured on video repeatedly "calling back to the crowd behind him, 'We need fresh people, we need fresh people,'" according to the court documents.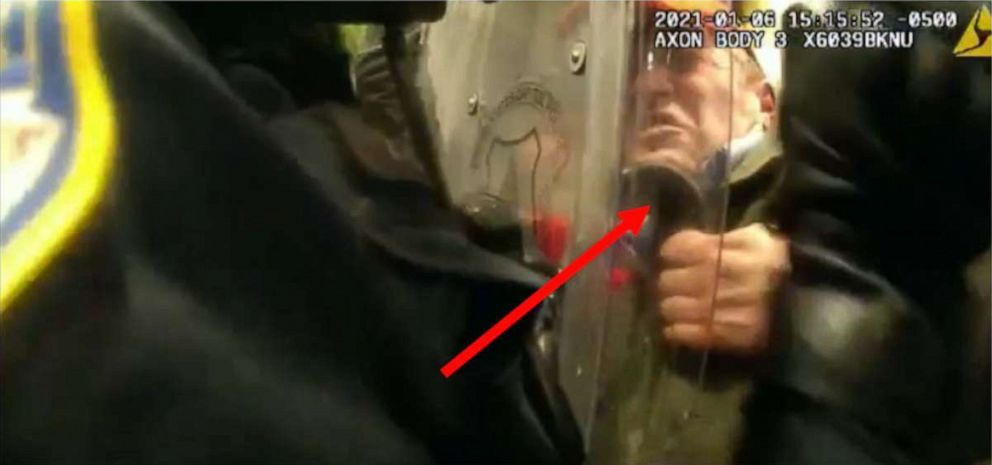 Investigators also said that, when law enforcement had finally pushed rioters out of the Lower West Terrace tunnel and discovered an officer had been dragged into the crowd, the officers who rushed to retrieve their injured colleague encountered Klein who, when he was told to move, allegedly responded, "No way."
Later, Klein was purportedly captured on video appearing to help the officer make his way back toward the tunnel, according to the court documents.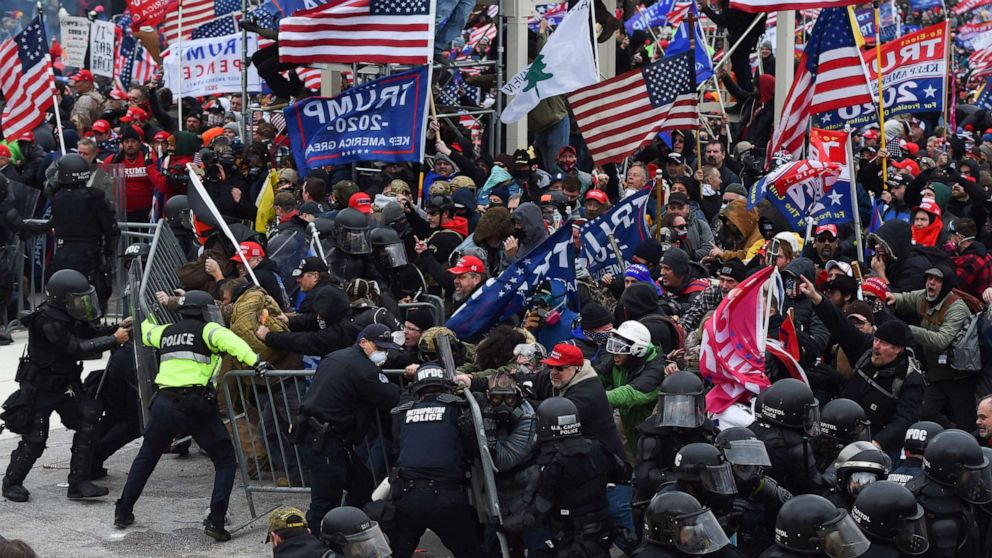 [size=18]On Jan. 20, the FBI posted a bulletin showing individuals who it said had made unlawful entry into the Capitol building and assaulted law enforcement personnel on Jan. 6. The list included Klein, who was given the moniker "136-AFO." The FBI then received a tip from an individual who identified 136-AFO as Klein. The tipster told the FBI that Klein was their neighbor and "had exhibited extreme behavior to include displaying inflammatory rhetoric on their vehicle about President Biden, Vice President Harris, the Black Lives Matter movement, and the 'ANTIFA' movement," according to the court documents.
Investigators determined that Klein had been an employee of the U.S. Department of State until resigning his position on Jan. 19, the day before President Joe Biden's inauguration. Klein also possessed a top-secret security clearance, according to the court documents.
As of last summer, Klein was listed in a federal directory as serving as a special assistant in the U.S. Department of State's Bureau of Western Hemisphere Affairs since January 2017, and was designated as a "Schedule C" political appointee. He also previously worked on Trump's 2016 presidential campaign as a tech analyst, according to Politico, which first reported his arrest.
Five people, including a police officer, died when a pro-Trump mob breached the Capitol building on Jan. 6 in an unsuccessful attempt to halt Congress' certification of the 2020 presidential election.
[/size]


ABC

Guest







bầy đàn Biden

Guest





Không sao, tụi đốt phá cướp bóc giết cảnh sát được Kamala bảo lãnh ra đi cướp bóc đốt phá tiếp.
Đôt phá xong đi kiện cảnh sát, đã có đảng lừa bảo vệ đi đốt phá, an7 cướp
https://external-content.duckduckgo.com/iu/?u=https%3A%2F%2Fi.dailymail.co.uk%2F1s%2F2020%2F11%2F20%2F03%2F29027326-8967553-Chicago_A_Chicago_police_vehicle_is_set_on_fire_during_violent_p-a-11_1605841571068.jpg&f=1&nofb=1
Damage from riots across US will cost at least $1B in claims: report
Damage from riots across US will cost at least $1B in claims: report
The damage from riots and looting across the U.S. following the death of George Floyd is estimated to be the costliest in insurance history – between $1 billion and $2 billion.
Insurance Information Institute (or Triple-I) compiles information from a company called Property Claim Services (PCS), which has tracked insurance claims related to civil disorder since 1950, and other databases. It provided reports to Axios that the damage from unrest between May 26 and June 8 will be the most expensive in the nation's history, surmounting the Rodney King riots of 1992 in Los Angeles.
The price tag could be as much as $2 billion and possibly more, according to Triple I. But the protests related to Floyd differ from others the database has tracked – never before have they been so widespread.
PROTESTERS SHOW UP AT LA HOSPITAL TREATING AMBUSHED COPS, YELL 'I HOPE THEY F---- DIE'
"It's not just happening in one city or state – it's all over the country," Loretta L. Worters of the Triple-I told Axios. "And this is still happening, so the losses could be significantly more."
The last time PCS compiled insurance losses for a "civil disorder event" was 2015, when riots erupted in Baltimore after Freddie Gray died from a neck injury in police custody. But those riots did not even accrue $25 million in damages.
Other big losses on the list include the Watts riots in Los Angeles in 1965, the 1967 Detroit riot, and the New York City blackout of 1977.
DAMAGE BLAMED ON RIOTING IN KENOSHA TOPS $50 MILLION
The insurance industry is bracing for possible unrest following the November election. "There could be riots that lead to significant losses that would meet our reporting thresholds," Tom Johansmeyer, head of PCS, said. The company classifies anything over $25 million in insured losses as "a catastrophe."
BUSINESS OWNER: KENOSHA 'LOOKS LIKE A WAR ZONE'


bầy đàn Biden

Guest





---
Permissions in this forum:
You
can
reply to topics in this forum