Miami Beach officers shoot pepper balls into spring break crowds to enforce emergency curfew
Miami Beach Police fired pepper balls into crowds of partiers and arrested at least a dozen people late Saturday night as the city took extraordinary measures to crack down on spring breakers who officials have said are out of control.
The aggressive enforcement actions came just hours after Miami Beach Mayor Dan Gelber declared a state of emergency and set an 8 p.m. curfew, saying the crowds that have descended on the city recently are "more than we can handle."
"Too many are coming, really, without the intention of following the rules, and the result has been a level of chaos and disorder that is just something more than we can endure," Gelber told CNN's Ana Cabrera.
On Saturday night, hundreds of mostly maskless people remained in the streets well after the 8 p.m. curfew. With sirens blaring, police opened fire with pepper balls -- a chemical irritant similar to paint balls -- into the crowd, causing a stampede of people fleeing, video from CNN affiliate WPLG shows.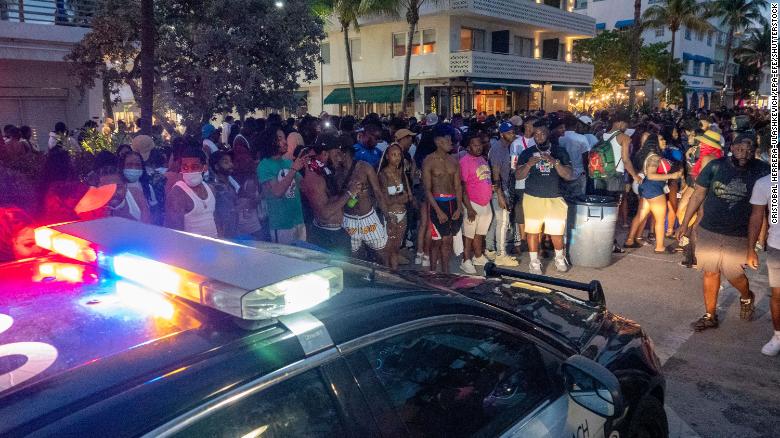 Miami Beach Police Department officers enforce an 8 p.m. curfew during spring break in Miami Beach, Florida, on March 20, 2021.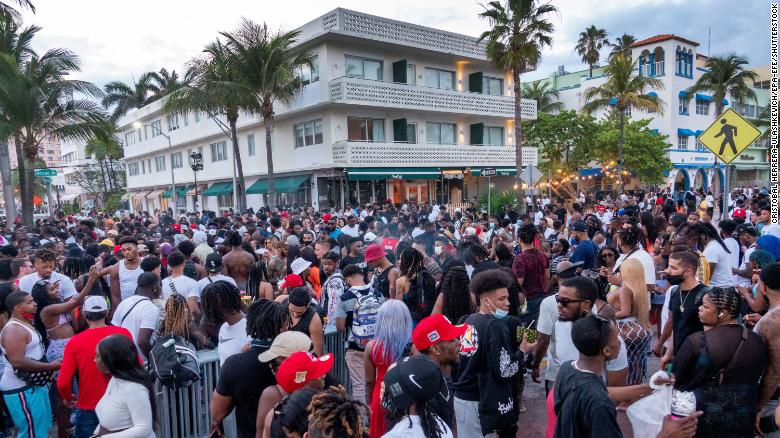 A large crowd of people gathered on a walkway near the beach during spring break in Miami Beach, Florida, on March 20, 2021.
_________________


8DonCo





Đông quá! Sao hình chụp chỉ thấy toàn là Mễ và Mỹ đen không vậy?


Cuom





Cườm, báo chí cũng nói phần đông là black and brown spring breakers.

Giờ có đám còn muốn lợi dụng vụ racist and hate crimes ở Mỹ như 1 ván bài .
Tui tin kỳ thị là có và đagn xãy ra ở Mỹ nhưng tui cũng tin có 1 nhóm nhỏ lợi dụng lá bài này hơi quá đáng!



Rice





Kỳ thị ở đâu cũng có, tùy theo ở đâu lộ ra ít hay nhiều thôi sis Rice.


Cuom





---
Permissions in this forum:
You
cannot
reply to topics in this forum