A Dunkin' customer pays it forward with $4,000 for customers' orders
An anonymous donor recently took the opportunity to pay it forward in a major way at a Dunkin' in Beavercreek, Ohio.
On Friday, March 12, a customer in the Dunkin' drive-thru asked to purchase a $1,000 gift card in order to pay for the rest of the day's orders on behalf of future customers. After being asked by the location's general manager, Samantha Owens, to come inside, that person increased the offer to $4,000.
Owens, an Ohio native who's worked at Dunkin' 2 1/2 years, said that the shop's gift cards can't exceed $100, so the donor needed quite a few cards.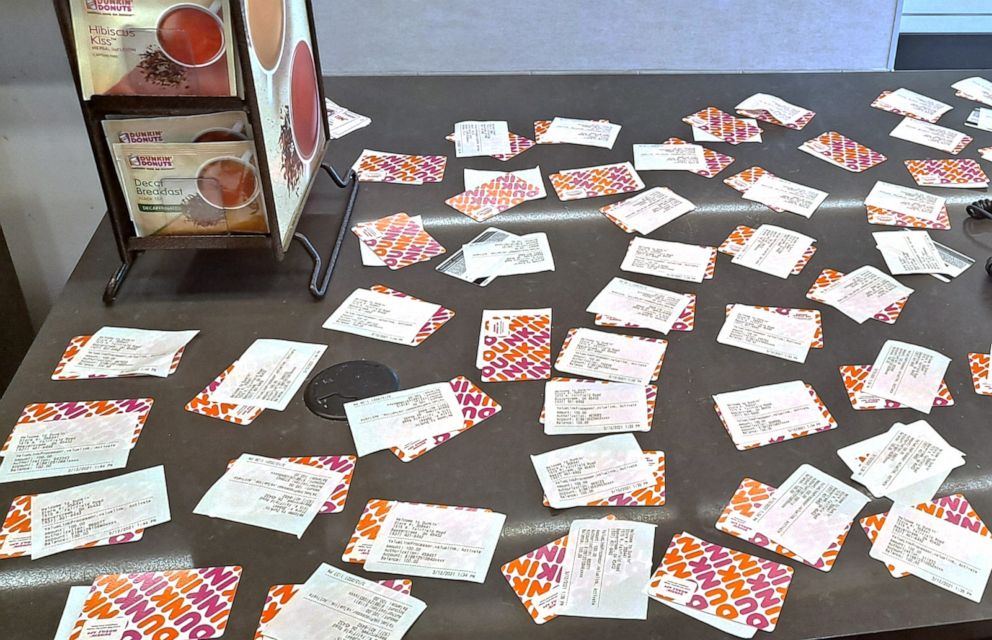 [size=12]Samantha Owens
A customer at an Ohio Dunkin' location pays for $4,000 worth of gift cards to pay for future cust...

[/size]
"We were waiting, and they were like, 'You know what, let's just make it $4,000 -- it's been a really rough year for everybody,'" Owens told "Good Morning America." "They wanted to pay it forward in any way they could."
The 40 gift cards were then divided up, with 20 being used for the next drive-thru customers and the other half for in-store orders. They lasted from Friday night until the following morning.
"A lot of people were ecstatic and surprised," she said. "They were like, 'Are you sure?' And then we had the issue where they were trying to pay for the car behind them, and we were like, 'Theirs is taken care of too.'"
_________________


8DonCo





ở Boston cu~ng có mấy vụ rồi mà trong khu chợ town nghèo với tụi undocumented immigrants. gìft cards $25/each phát cho 1st 50 people đi chợ, có người thì đi tới 5 nhà hàng/each night for 1 month, cho gift cards người chạy bàn $50/pp


Rice





---
Permissions in this forum:
You
cannot
reply to topics in this forum