The first heat wave of the season begins Sunday and continues into the workweek for much of the eastern US.
While we're not yet officially in the summer, Mother Nature is playing by her own rules. Over 30% of the US population will experience temperatures of at least 90 degrees or higher this week.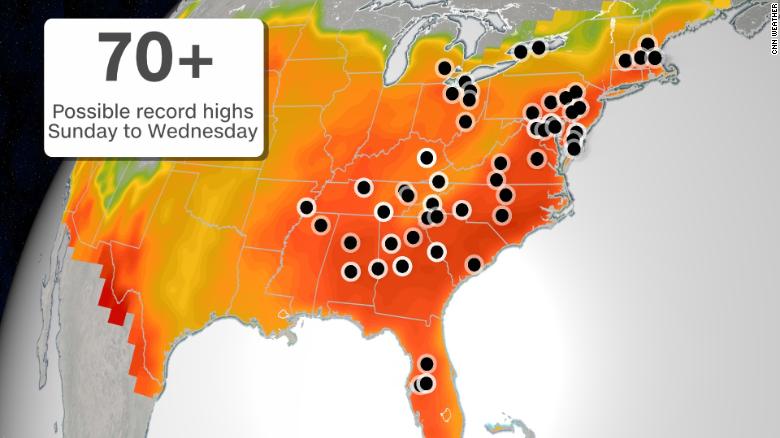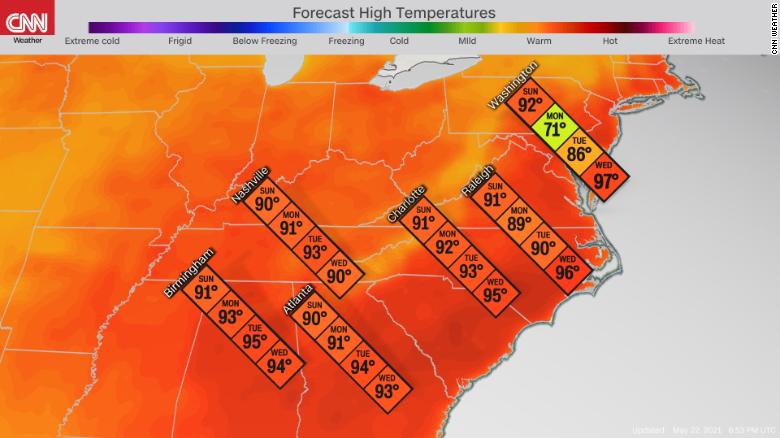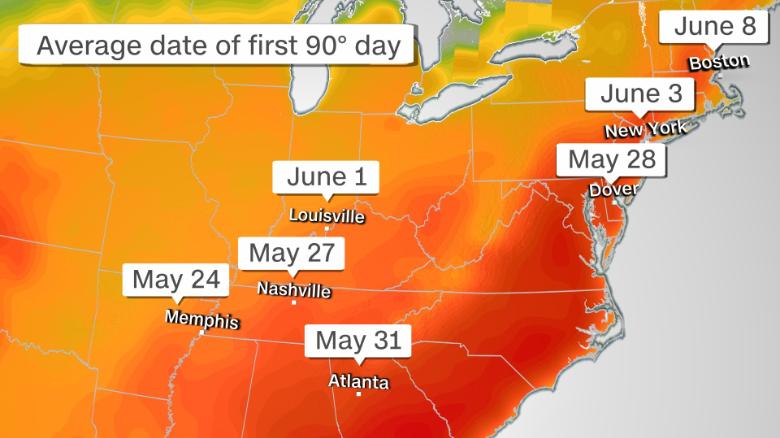 _________________


8DonCo





hình như là chưa có officially mùa hè
_________________


8DonCo





Tui mới ra sân trồng mấy cây bông mà nóng chãy mỡ ra luôn!


ga10





Hiện giờ nơi tui ở là 88 độ F. Nóng quá mới cuối tháng ba vừa rồi có đợt nó xuống âm độ nên cây hoa màu mới ươm lên chết sạch. giờ mới ươm lại mới lú len chút xíu Mà đã nóng quá nó phát truyển không nổi


Torpedo





Tuần trước bên tui nóng. Có ngày lên trên 30oC. Hôm nay mát lại, dưới 20oC.
Năm nay nóng sớm. Mọi năm long week-end tuần này mới bắt đầu trồng cây/bông mà năm nay đầu tháng năm trời đã ấm nên tui đã trồng rồi. Củ hoa lay ơn giờ đã lên cây. Hè này sẽ có bông cắm sớm
. Hành & tỏi mới trồng đã cắt lá ăn mấy lần. Mấy thùng rau sà lách phải tưới ngày 2 lần.
Sợ lạnh mùa đông nên mong hè tới sớm mà hè tới bị kiến, ruồi & muỗi ghé thăm thì lại thấy oải quá. Thiệt ko biết ở sao cho vừa lòng
.


DocThatKinh





nhà tui đi dạo Rockport, nóng quá lật đật chạy về, hôm nay nóng lắm


Rice





5:30PM thấy bớt nóng cho nên 2 vợ chồng took our evening stroll. Đi xong về phải đi tắm cho sạch mồ hôi.

Summer has begun now!


ga10





---
Permissions in this forum:
You
cannot
reply to topics in this forum