A snow storm is bearing down on the East Coast, with snow even expected to reach as far south as coastal North Carolina.
The brunt of the storm will hit from eastern Long Island to coastal Massachusetts, with moderate to major impacts for the Interstate 95 corridor from Philadelphia to New York City to Boston.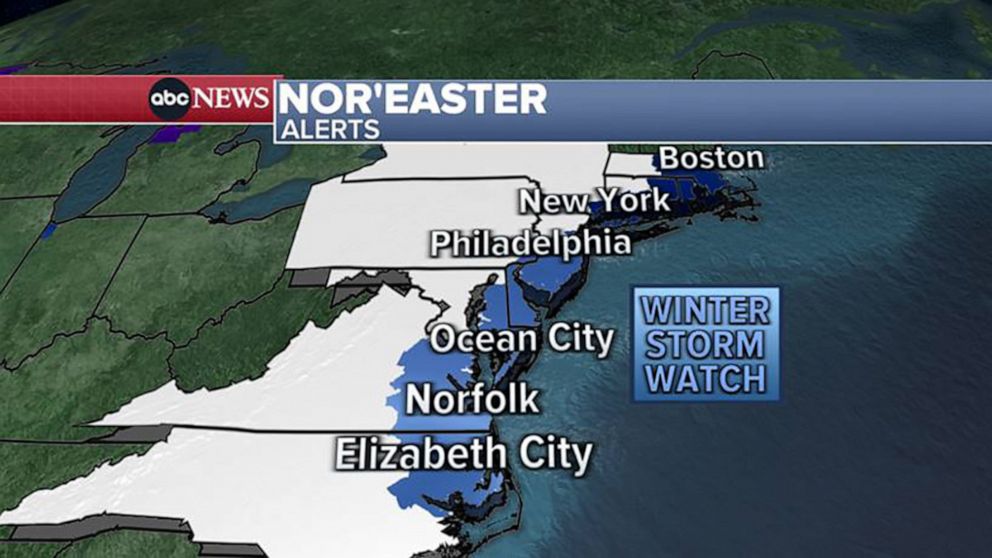 [size=12]ABC News
[/size]
The storm will begin in the overnight hours early Saturday for Philadelphia and New York City. Snow will continue into Saturday afternoon in New England.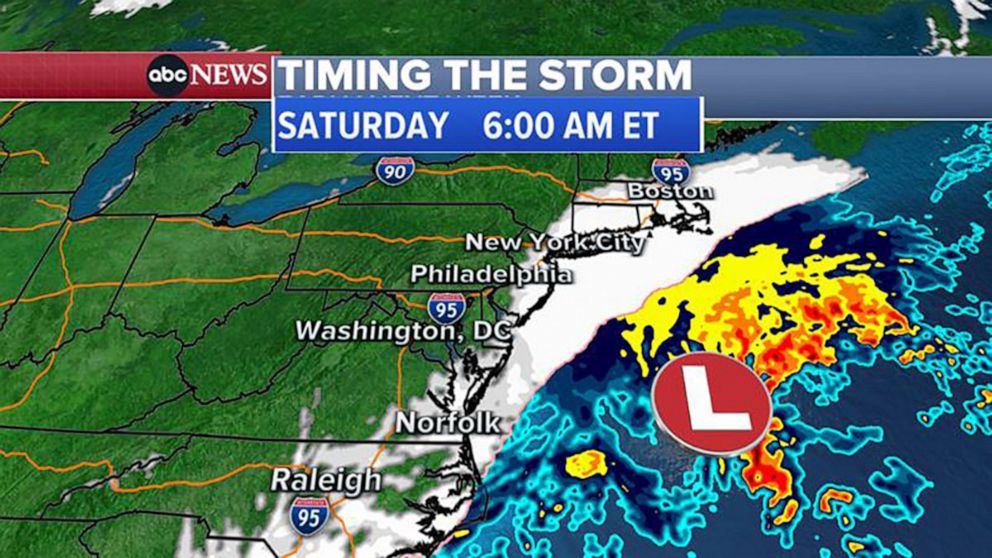 [size=12]ABC News
[/size]
Boston could see more than 1 foot of snow. New York City is forecast to get 4 to 8 inches of snow while Philadelphia could see about 3 to 5 inches.
The New Jersey coast and the mid-Atlantic could get over 6 inches of snow and North Carolina could get up to 4 inches.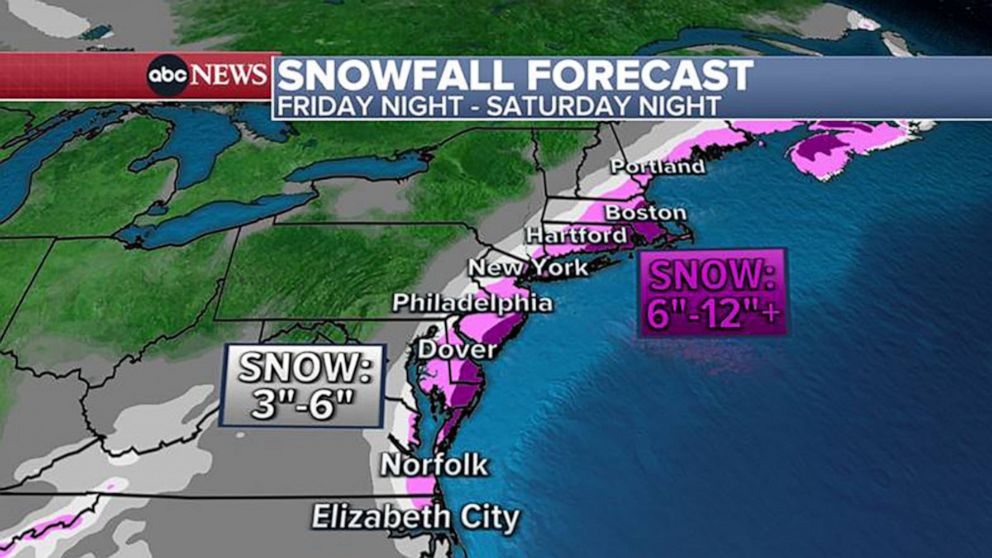 [size=12]ABC News
[/size]
MORE: How to stay safe in the cold
Ahead of the storm is a deep freeze. Bitter cold is hitting the East Coast Thursday morning with a wind chill -- what temperature it feels like -- at about 8 degrees in New York, 2 degrees in Boston, 15 in Raleigh and 24 in Atlanta.
And behind the snow storm will be the coldest temperatures in years for Florida. Sunday morning the wind chill could plunge to 23 degrees in Orlando and 29 degrees in Miami.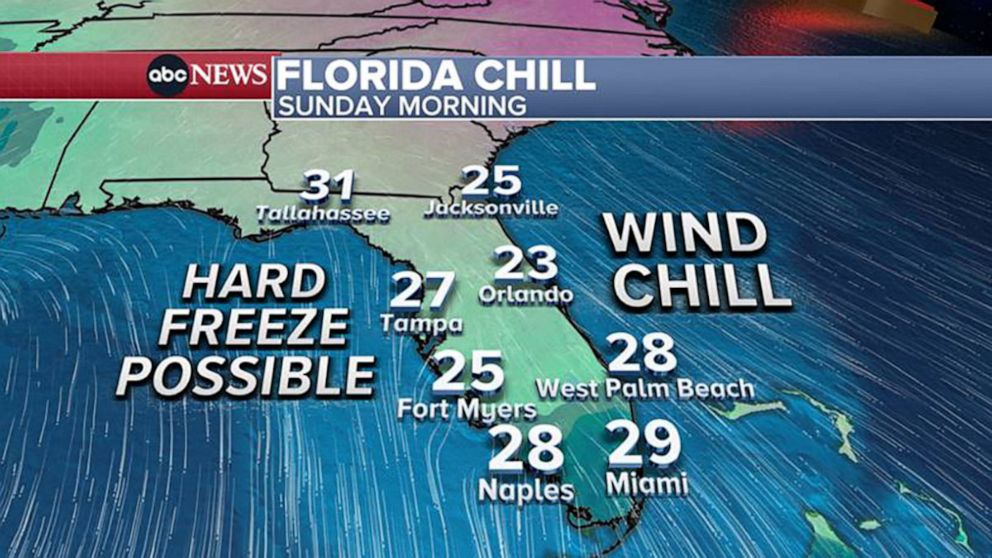 [size=12]ABC News
[/size]
_________________


8DonCo





Florida mà below freezing point
_________________


8DonCo





No more snow!!!!


BeiBei





8DonCo wrote:Florida mà below freezing point
Vậy là sẽ chết 1 mớ rau cỏ, trái cây!


ga10





ở đây họ tìm cách cover lại hết.....
_________________
Love This Backhand & Backhand Slice


tech





Northern VA ngày mai chỉ có less than 1 inch of snow per the forecast!


ga10





Boston cuối tuần này 8-12 inches, sáng nay lo đi chợ, mấy người già đi chợ đông quá trời


Rice





Lol. Mai cua tui sap no … chac la tieu het qua
((((


spinner





---
Permissions in this forum:
You
cannot
reply to topics in this forum