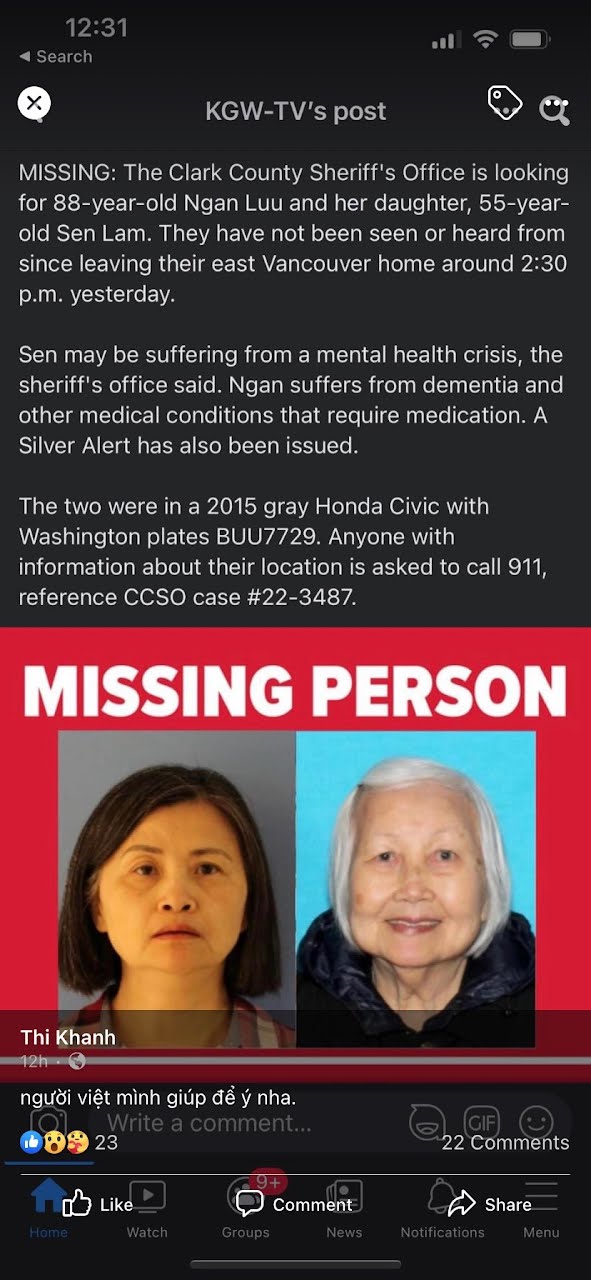 _________________


8DonCo





and Sen is driving the car? oh boy


dakao2




Location

: TX



dakao2 wrote:and Sen is driving the car? oh boy
Mental health crisis cũng có thể là bị bipolar, depression etc cho nên họ vẩn lái xe được.  My elderly aunt mấy chục năm trước đã talks to herself constantly and she still has a license to drive and she goes out even more than us.  
Hồi đó đi đâu bả tự nói chuyện ai cũng dòm nhưng bây giờ thì mọi người thấy normal vì cứ nghỉ bả on the phone talking to someone with her headphone on!  
Có thể bà này buồn buồn lấy xe cho bà Mẹ đi chơi xa mà gia đình 0 ai hay biết hết?  Hồi đó bà Dì tự book cruise dẩn bà Ngoại đi chơi mà 0 cho ai hay hết.  Tụi này phoned hoài 0 thấy trả lời và chạy sang nhà thì thấy xe đậu trước cửa nhưng gỏ thì no answer.  Walk around nhìn trong cửa sổ coi có thấy bị foul play nhưng cũng 0 sure vì nhà họ rất là messy normally rồi.
Bởi vậy 0 dám gọi cảnh sát mà chờ thêm 1 tuần lúc bả đi chơi về trả lời phone mới biết 2 mẹ con đi cruise mới về!


ga10





nhìn mặt bác gái tui thấy quen quen


nhatrangdep





---
Permissions in this forum:
You
cannot
reply to topics in this forum