2 dead, 2 injured by lightning strike near White House
Authorities respond to the scene near Lafayette Park in Washington after a lightning strike injured four people.
From DC Fire and EMS/Twitter
WashingtonCNN — 
Two people are dead and two are injured following a lightning strike across the street from the White House Thursday night.
James Mueller, 76, and Donna Mueller, 75, have died from injuries following the lightning strike in Lafayette Park near the White House Thursday night, a DC Metropolitan Police spokesperson confirmed. The couple was visiting from Wisconsin.
The condition of the other two people injured on Thursday was not immediately clear.
The victims were riding out the storm under a tree, according to a law enforcement source.
A severe thunderstorm hit the DC region around 7 p.m. ET Thursday.
_________________


8DonCo





_________________


8DonCo





2 người đó đúng là xui xẻo từ Wisconsin tới DC rồi bị sét đánh chết! Thôi coi như vợ chồng sống chết có nhau.


ga10





Tưởng đâu White House bị sét đánh hư hại (building).


Cuom





Oh my... ai muh xui qua vay..


LoveStory08





Camera chụp đươc, chết thêm 1 người nữa là 3 người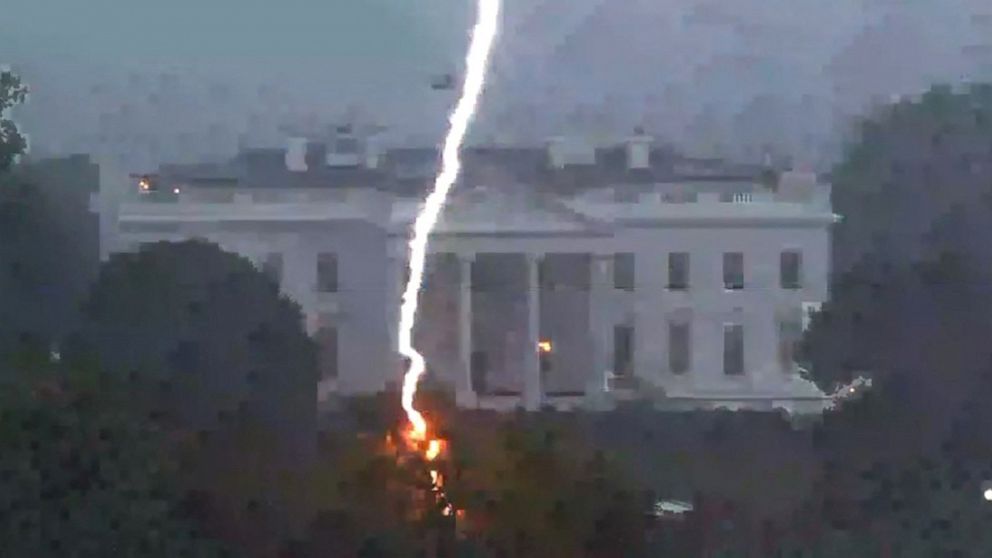 _________________


8DonCo





ghê quá
bởi vay khi tròi hơi mưa mưa hay giông gió tí là lo vô nhà, lang thang bên ngoài coi chừng bị sét đánh . Ráng tránh đừng gần cây cổ thụ lớn hay palm tree vì sét hay đánh vô cay^ lớn ròi điện nó nhập qua mình luôn


TuTu





Similar topics
---
Permissions in this forum:
You
cannot
reply to topics in this forum