With at least 26 foreigners found to have died in the Halloween disaster in Itaewon, the government has notified each victim's respective country and continues to implement various follow-up measures for the bereaved families, but there are still many people who have not received enough guidance.
The Ministry of Foreign Affairs said as of 9 p.m. Sunday, the number of foreign deaths caused by the Itaewon disaster was counted as 26 in 14 different countries. There were five from Iran, four from China, four from Russia, two from the United States, two from Japan, one each from France, Australia, Norway, Austria, Vietnam, Thailand, Kazakhstan, Uzbekistan and Sri Lanka.
_________________


8DonCo





Bình Định
 - Nhận được tin con gái là du học sinh tử vong trong vụ giẫm đạp tại Hàn Quốc, gia đình nạn nhân gần như gục ngã. Giờ đây, nguyện vọng lớn nhất của cha mẹ nạn nhân là sớm đưa thi thể con gái về nước.
Liên quan tới thảm họa giẫm đạp tại Lễ hội Halloween tại Itaewon, Seoul (Hàn Quốc) làm ít nhất 151 người chết xảy ra vào tối 29.10, Đại sứ quán Việt Nam tại Hàn Quốc đã xác định có 1 công dân Việt Nam quê ở Bình Định thiệt mạng. Đó là em Đ.T.T (SN 2001, quê ở tỉnh Bình Định).
Anh Khuân và chị Ngát như chết lặng khi biết con mình là nạn nhân xấu số trong vụ giẫm đạp tại Hàn Quốc.
Trưa ngày 31.10, phóng viên đã có mặt tại gia đình anh Đinh Văn Khuân (40 tuổi, trú xã Vĩnh Thuận, huyện Vĩnh Thạnh) - nơi ở của em Đ.T.T.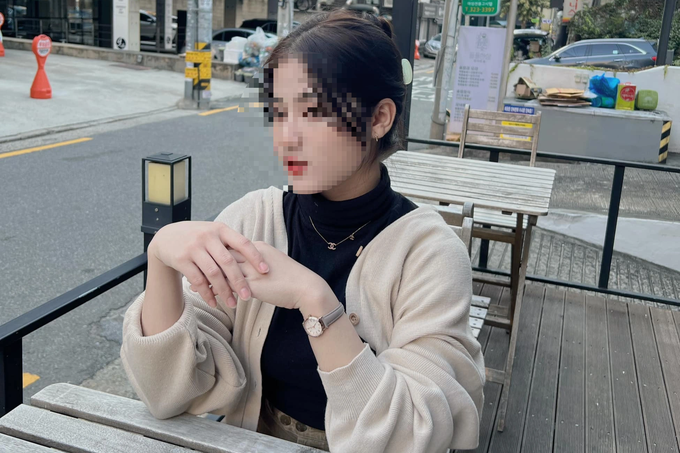 _________________


8DonCo





Tội nghiệp con bé mặt mũi xinh xắn và còn trẻ quá chết thật lãng xẹt!


ga10





Similar topics
---
Permissions in this forum:
You
cannot
reply to topics in this forum