Khi Title 42 hết hạn
What it's like at the border hours before Title 42 expires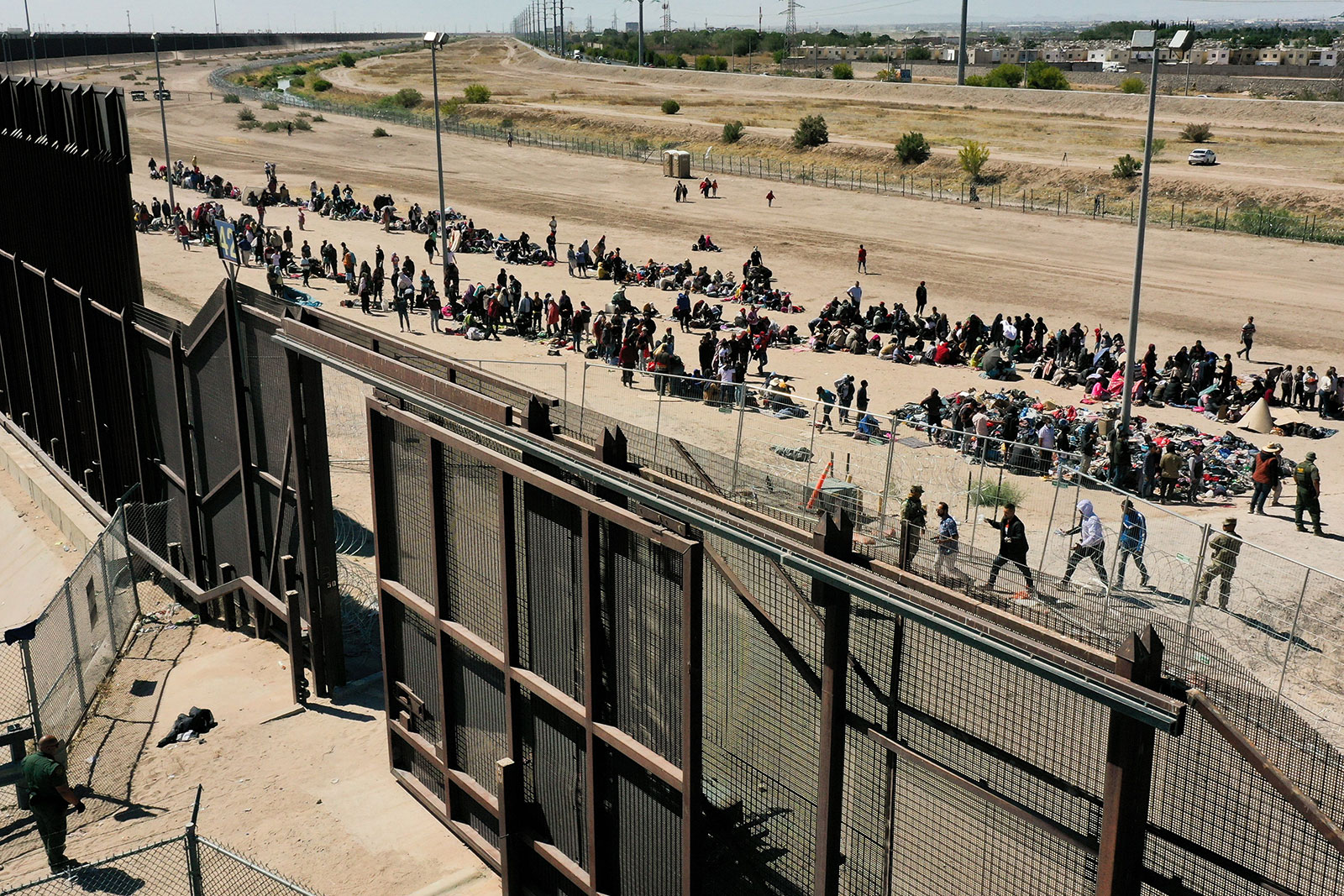 With just hours left before Title 42 expires Thursday night, the US is wrapping up a surge of asylum officers, troops and federal agents toward the southern border, anticipating the Trump-era border restriction policy's demise could spur an even heavier migrant influx than the country has already seen in recent weeks.
About 1,000 asylum officers were being sent to border patrol and immigration detention facilities to help screen asylum requests, Homeland Security Secretary Alejandro Mayorkas said Wednesday. And US Secret Service agents and US marshals, among other federal workers, also are expected to deploy to help border authorities, two Homeland Security officials told CNN.
That's on top of the 550 US troops – mostly from the Army – that began a mission Wednesday to support Customs and Border Protection staff at the US-Mexico border, where officials said they'll help monitor the border and provide data entry and warehouse support, but not perform law enforcement duties.
"We are clear-eyed about the challenges we are likely to face in the days and weeks ahead, which have the potential to be very difficult," Mayorkas told reporters Wednesday in Washington.
The US expects to see large numbers of migrants at the southern border for weeks to come, Mayorkas said.
Migrants walk up the bank on the US side of the Rio Grande river, as seen from Matamoros, Mexico, on Wednesday, May 10. Fernando Llano/AP
_________________


8DonCo





---
Permissions in this forum:
You
cannot
reply to topics in this forum