Hổng biết sao mà vé từ PDX đi Houston mắc như quỷ

_________________


Bo\n Bon





Thanks Jubi. Hồi mới dọn về Houston còn ham đi ăn chỗ này chỗ kia, tuần nào cũng đi mấy lần, rồi order về nhà tùm lum, giờ không thèm nữa. Được vài năm mỡ trong máu, đường trong máu, tăng vùn vụt, giờ ăn rau cải và cá, tự nấu cho nó lành.
_________________
Nếu ai hỏi vì sao yêu màu tím
Tôi trả lời vì tím rất thuỷ chung


Wenn




Location

: Nơi Bình Yên Chim Hót



Bo\\\n Bon wrote:Hổng biết sao mà vé từ PDX đi Houston mắc như quỷ
Fly Southwest is about $450 round trip, fly out Tue, Wed, early flight,buy at least 21 days in advance. Don't see any direct fly to Houston, likely stop for a little bit in Dallas.
I flew from HOU- Seattle, stop in Dallas, easy.
Last edited by Houston_Cowboy on Fri Jan 17, 2020 4:18 pm; edited 1 time in total


Houston_Cowboy





You can skip the following:  the BLind Goat (nhà hàng của con nhỏ Christin Hà thi Master Chef gì đó). DUy Sandich, it suck, even worst with veggie sandwich, how  come it cost more than meat? Jesus Cri.  Made of soybeans, plenty of it in USA.
Phở Bình trailer is  OK. The original trailer still there sine 1980s or something, veryng long time.  Dakao is OK, I don't like phở gà northern style. Now good is phở Điện, phở Bình By Night. Bodard is pretty good, nem nướng, similar name with Brodard in Cali.

Not sure what is the connection/dispute.
Le' Baget, Le Colonial nằm trong khu Mỹ trắng.
Thiênh Thanh bánh cuôn is good. Tây Đô is good. Sai Gon Pagolac if you want bò cuốn chắm mắm nêm, and catfish nướng cuốn bánh tráng.
________________________________________________________________________________________________________________
Tết năm nay tôi đang chờ Jubi xuống dẩn ̣đi ăn crawfish, season có́ rồi.  Muốn coi cảm giác đi ăn với gái đại gia ra sao.

Đi Chinatown thì nhiều chổ cash only. Jubi xí xa xí xoạn coi chừng bí cướp giựt bóp Chanel.
Tến parade on Bellaire, not as big as Westminer. but they closed Bellaire for few hours for the parade.
https://www.youtube.com/watch?v=L3XboOkI4BE


Houston_Cowboy





Đại gia Jubi sẽ được chở bằng xích lô đi dạo phố Tết.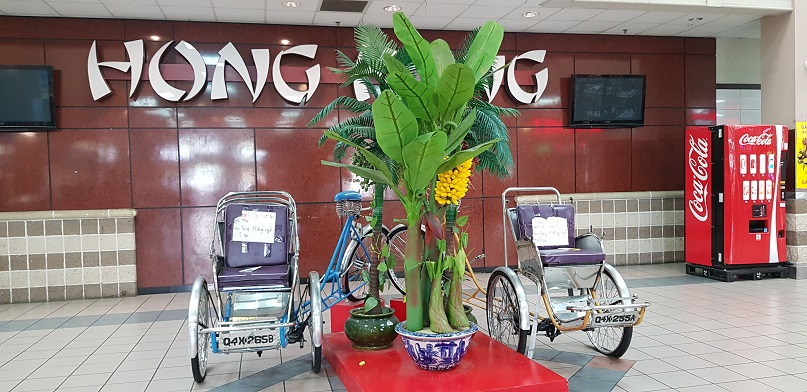 Tết nên đi chủa Viet Nam.. hôm trước bị xập, chắc sửa lại xong rồi.
https://www.youtube.com/watch?v=cx8uVc9ZC38
Chùa Ông Bổn ̣(Teo Chew) đằng sau nhà hàng Kim Son Bellaire, next to the lake.
https://www.youtube.com/watch?v=GDvnRT7QY0M


Houston_Cowboy





---
Permissions in this forum:
You
cannot
reply to topics in this forum