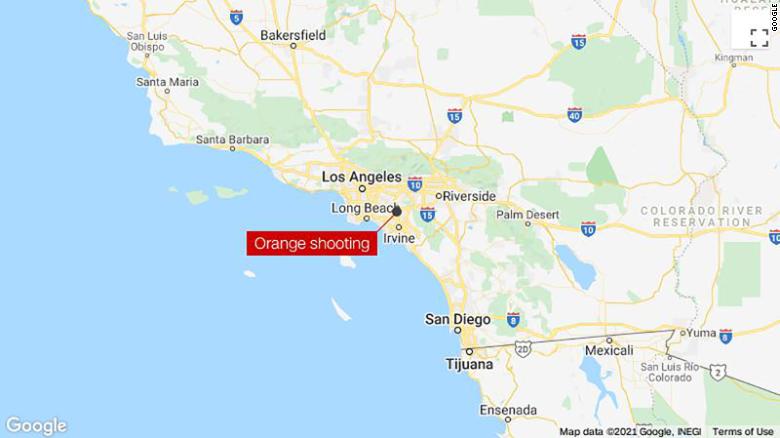 Police found "multiple victims" at an office complex in Orange, California, after responding to a call of shots fired Wednesday night.
"Officers arrived as shots were being fired and located multiple victims at the scene including fatalities. An officer involved shooting occurred," the Orange Police Department said in a post on their Facebook page.
The location was at 202 W. Lincoln Ave, Orange, an office complex.
The situation has been stabilized and there is no threat to the public, the police department said.
"Horrifying and heartbreaking. Our hearts are with the families impacted by this terrible tragedy tonight," California Governor Gavin Newsom said in a tweet.
_________________


8DonCo





trời ơi, chuyện gì mà cứ sách súng đi bắn người ta như bắn vịt vậy


LếchWè





Bắn từ chiều hôm qua tới giờ vẩn 0 thấy nói tên của thằng bắn và victims hết. 0 lẽ thằng này cũng lại là Muslim cho nên còn đang điều tra tiếp?


ga10





Suspect in mass shooting at Orange, California, business complex knew the victims, police say
"The preliminary motive is believed to be related to a business and personal relationship which existed between the suspect and all of the victims," Orange Police Department spokesperson Lt. Jennifer Amat said in a news conference Thursday.
"This was not a random act of violence," she said.
_________________


8DonCo





---
Permissions in this forum:
You
cannot
reply to topics in this forum