Last edited by goimi on Fri Oct 01, 2021 6:44 pm; edited 1 time in total


goimi





Where do we get this info?


ga10






_________________
Xa Quê Hương, nhớ Mẹ hiền
Xa Tổ Quốc, Cha ơi Cha


goimi





goimitháng sau lấy cái nầy luôn, cái đó chỉ cho Manitoba thôi
Canada getting vaccine passport for international travel
Canada is getting a vaccine passport for international travel, Immigration Minister Marco Mendicino announced on Wednesday.
"We are working actively with the provinces and territories on a secure, pan-Canadian proof of vaccination for international travel," he said.
The vaccine certificate will be common across all provinces, and will include the holder's COVID-19 vaccination history, the date they got it, the type of jab they received and the location where they received their shot. It will be available to all citizens, permanent residents, and temporary residents living in Canada who are fully vaccinated.
As for a timeline, the passport will be ready to go "early this fall," according to Intergovernmental Affairs Minister Dominic LeBlanc.
In the meantime, the government will have to gather all the vaccination data from each province and territory in order to plug it into their new passport system and get it ready to go.
Prime Minister Justin Trudeau has already raised this issue with the premiers at least three separate times, LeBlanc said — and their reaction was "extraordinarily encouraging and positive."
"(Trudeau) was very clear that this is, properly, data that is is in the hands of provincial health authorities. We just need to have the secure, safe way to access the data in order to produce this proof of vaccine credential," LeBlanc said.
"We're very confident that that process will unfold smoothly."
_________________


8DonCo





[quote="goimi"]đây là thẻ digital đã chứng nhận chích đ̣ủ hai mũi Covid.
dùng thẻ này cho đi vào casino, sport games, and other require proof of đã chích rồi.
hihi. Now, I can go casino and some sport games. hihi
Hi GM
Vaccine từ J&J chích có 1 mũi à.  Trường hợp này thì làm sao đi casino được??
Casino bên mình thì dễ hơn.  Có thời gian bị đóng cửa, khi được phép mở lại thì họ bắt đeo mask, hiện tại đeo mask là option (customer choice) chớ không bắt buộc nữa.


DinhT





Ai ở Cali muốn có QR code phát từ Bô Y Tế của Cali chứng nhận đã chích ngừa rồi thì vào website này mà điền đơn xong rồi họ cho download QR Code xuống để trong phone.  Đi đâu không cần mang theo cái thẻ đã chích ngừa trong mình .  Có cái QR Code này thì đủ rồi .
https://myvaccinerecord.cdph.ca.gov/
https://www.sfchronicle.com/local/article/California-vaccine-verification-record-QR-code-16258204.php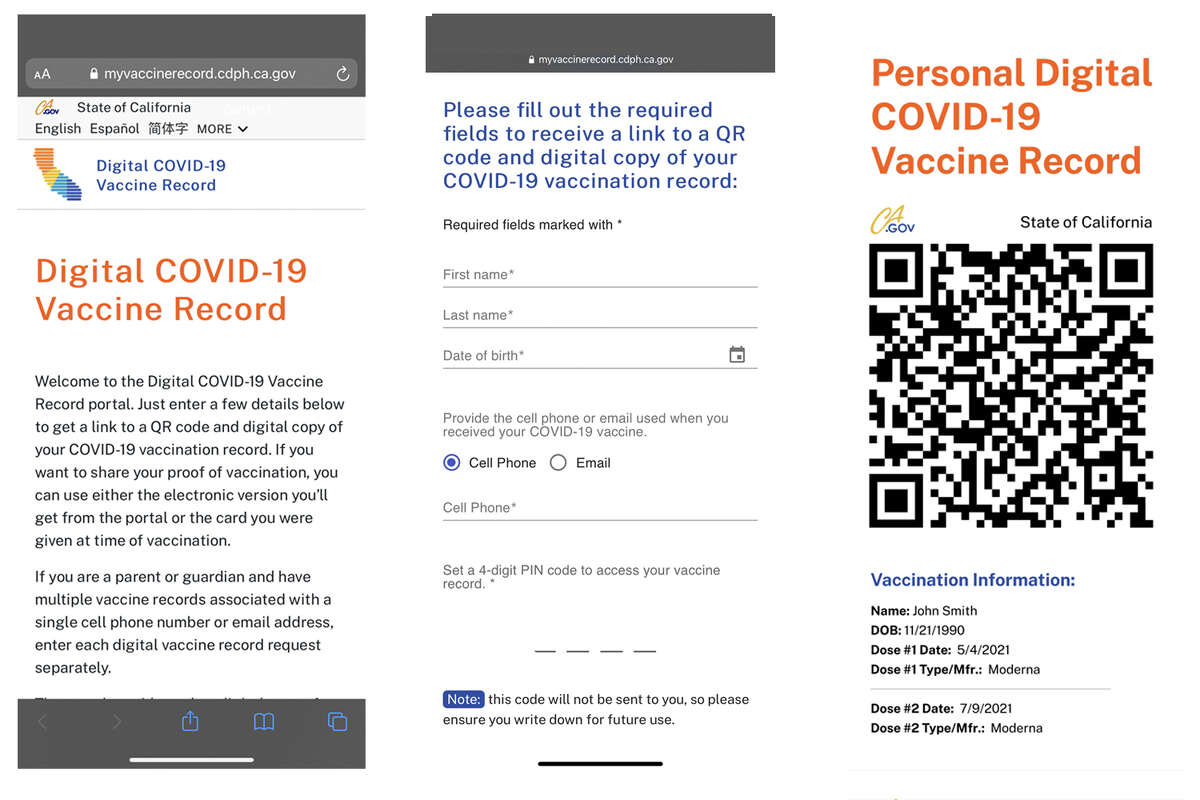 _________________
LOCK CHUMP UP !

HEY CHUMP! YOU'RE FIRED

CHUMP AKA THE BIG LIE


Tu* Khoai





---
Permissions in this forum:
You
cannot
reply to topics in this forum