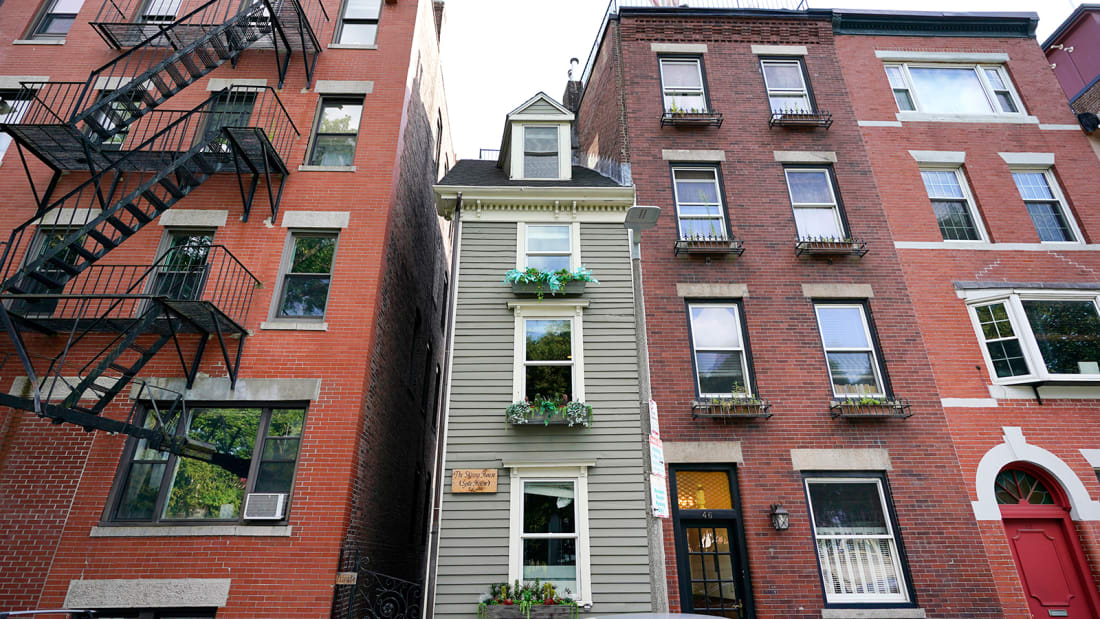 Boston's "Skinny House" -- an iconic structure and must-see tourist attraction known as the narrowest home in the city -- just sold for more than $1.2 million.
"People are amazed it was built to be, really, this skinny," said Travis Sachs, executive vice president at CL Properties, who worked with the real estate agency's president, Carmela Laurella, to sell the home.
"It's maybe six feet and change across," Sachs added. "So, if you stand with your hands spread apart, you could really be wall-to-wall."
_________________


8DonCo







Cuom





chiều ngang có 10 feet, giống VN
_________________


8DonCo





Wonder who bought that house?!! Họ mua về ở hay để là chổ du khách tới trong tương lai?


ga10







Cuom





Nha bay gio ban co giá qua ha?!


LoveStory08





LoveStory08 wrote:Nha bay gio ban co giá qua ha?!
Hồi năm 2017 nhà này đã bán với giá $900K rồi. So it might go up again to $2M next time!


ga10





Similar topics
---
Permissions in this forum:
You
cannot
reply to topics in this forum