Tối thứ 7, June 3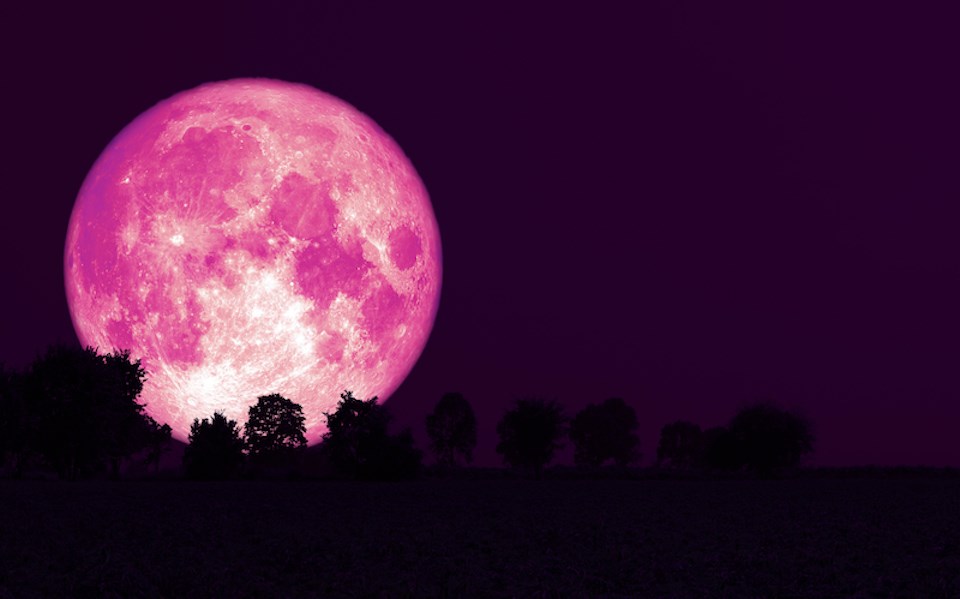 Last edited by 8DonCo on Wed May 31, 2023 10:24 am; edited 1 time in total
_________________


8DonCo





It's Saturday, June 3rd at 11:43PM EST


ga10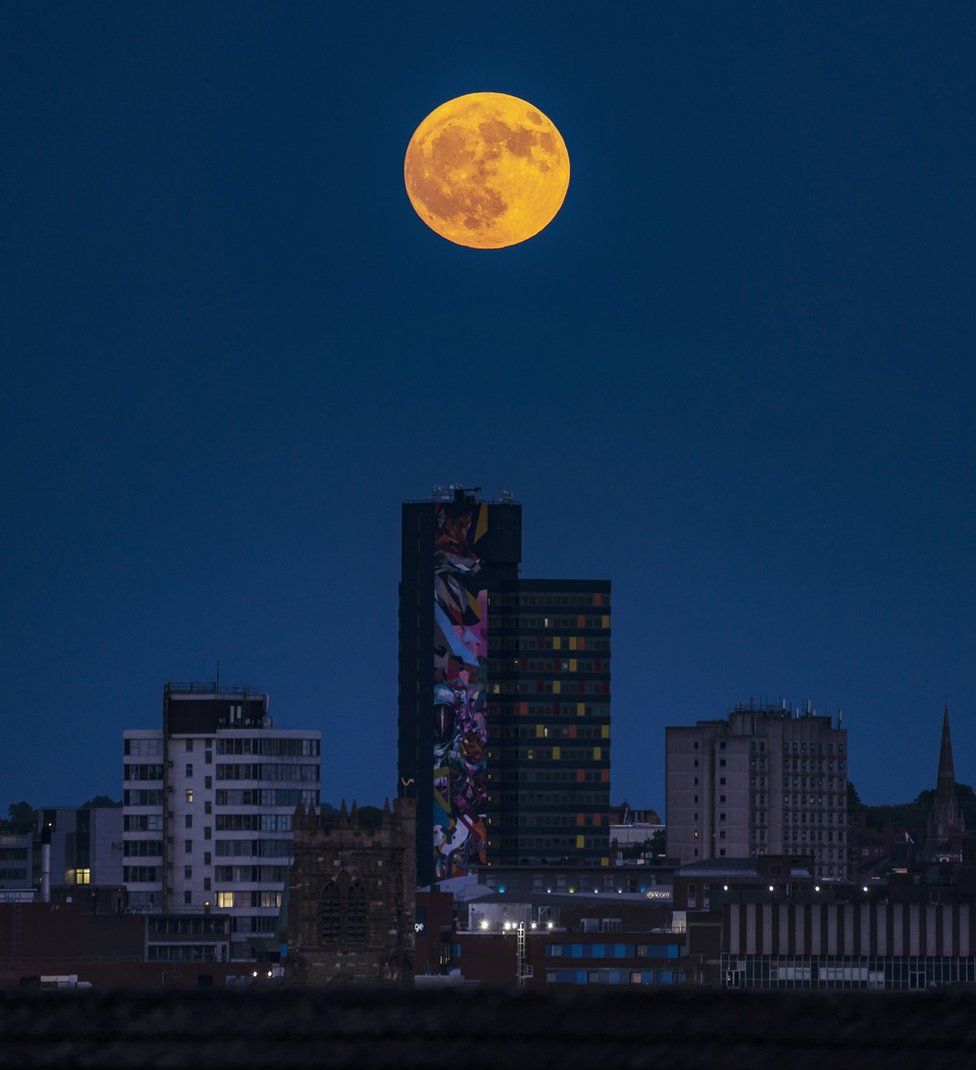 The Strawberry Moon looked golden over Europe's tallest street art in Leicester
By Amy Phipps
BBC News
The Full Moon marking the start of meteorological summer has been seen glowing in the sky above England.
Photographers captured images of the Strawberry Moon, which was visible from just after 21:00 BST on Saturday until just before 04:30 on Sunday.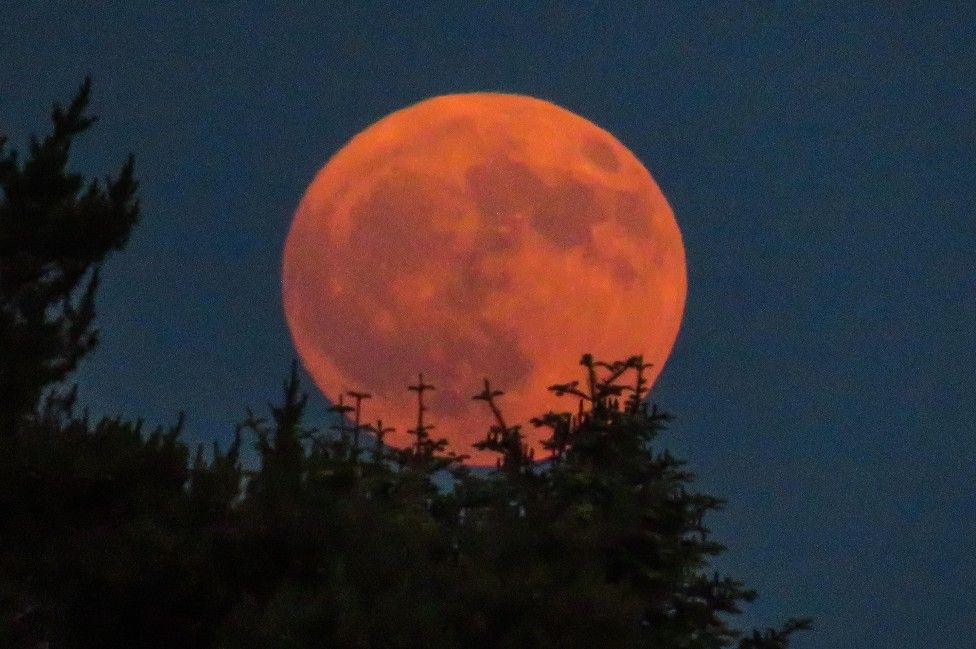 The Strawberry Moon (here in Overseal, Derbyshire) reached peak illumination at 03:42 BST on Sunday
Its name is thought to come from Algonquian tribes in North America, with June being the month when strawberries begin to ripen for picking.
Historically, names like this would have served a purpose, helping to monitor the changing seasons.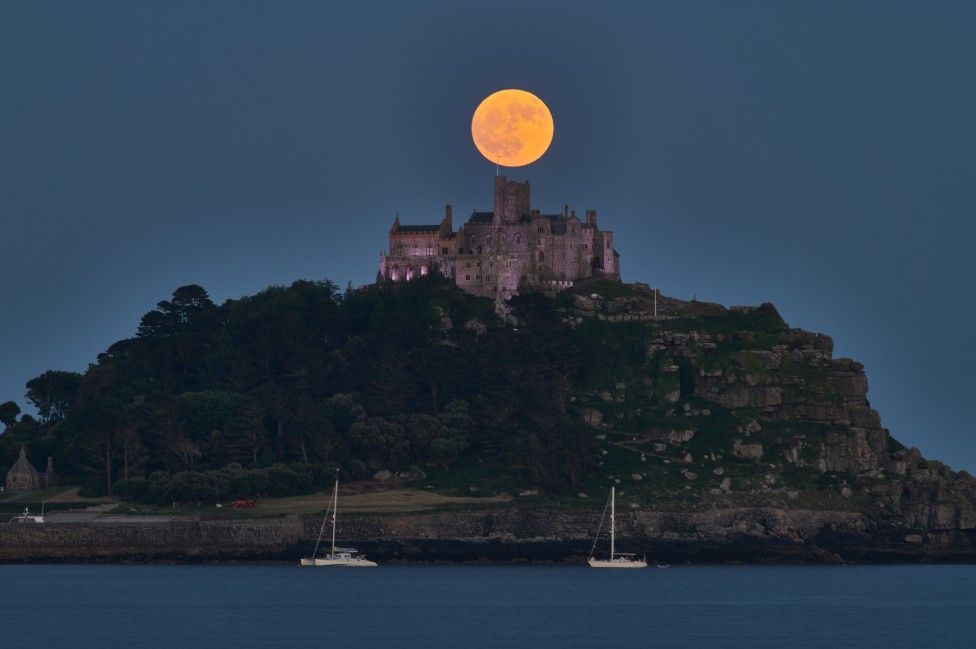 The Strawberry Moon was glowing above the historic castle on St Michael's Mount, Cornwall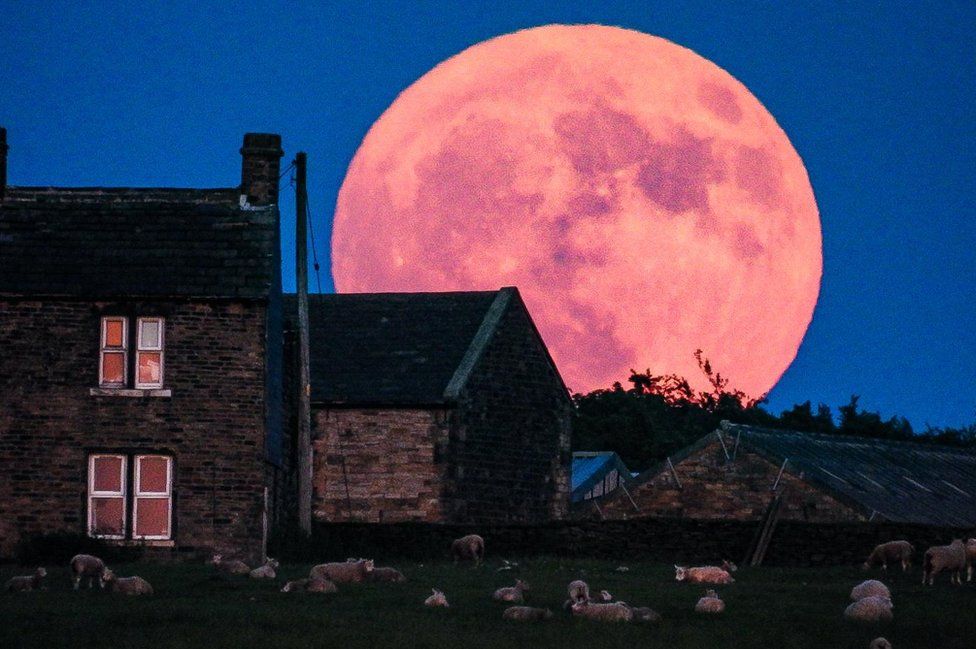 The Strawberry Moon (here in Flockton in West Yorkshire) marks the start of meteorological summer
Photographer Michael Wake captured the Strawberry Moon rising over the lighthouse on Roker Pier in Sunderland.
"I stood on the Seaburn promenade, just under and a mile from the lighthouse," he said.
"At first, the moonrise was hidden behind a blanket of clouds, and I wasn't sure if it would appear.
"Thankfully it did, and as it rose into the sky, it got brighter and brighter, then turned a beautiful red and orange."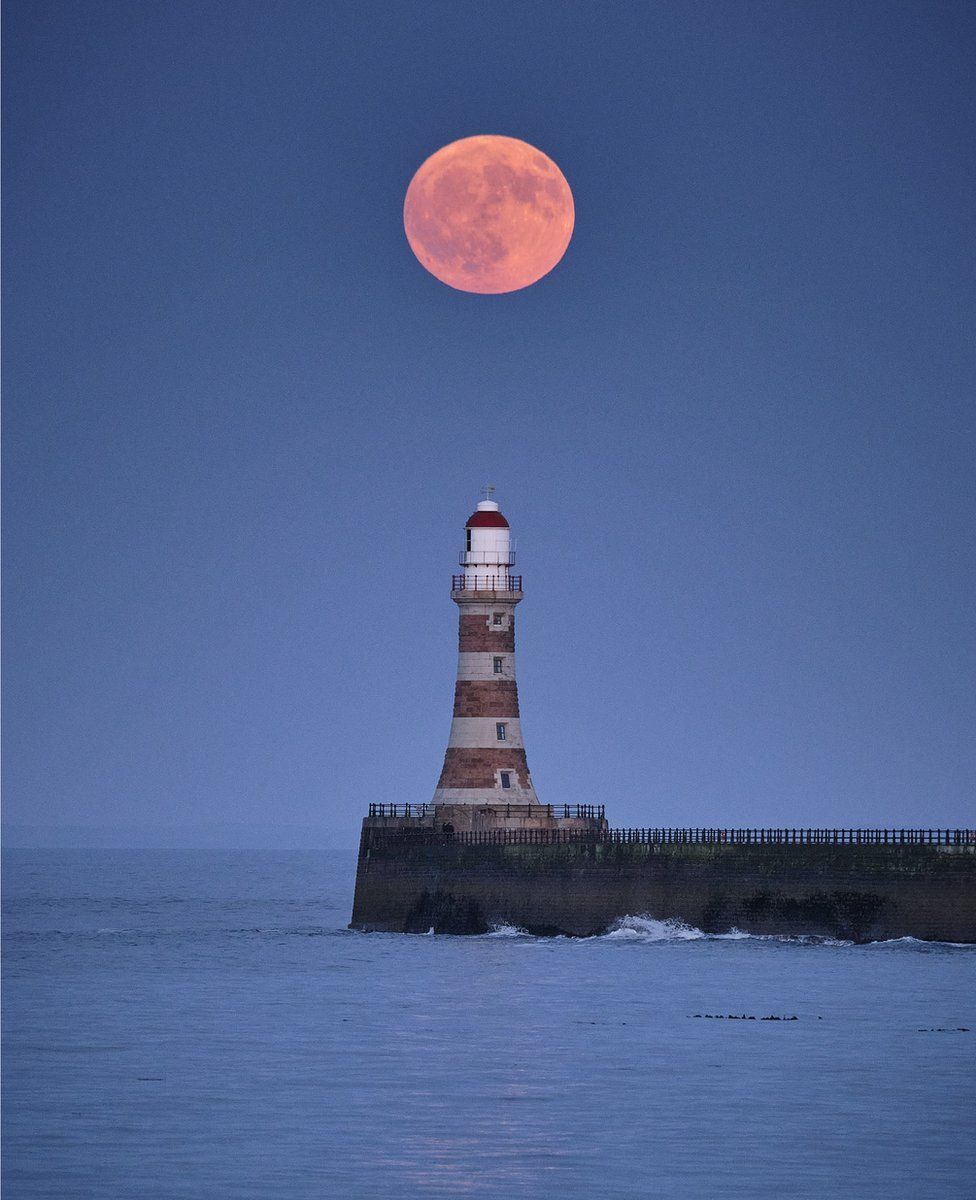 Michael Wake said the Strawberry Moon got brighter and brighter as it rose over Roker Pier in Sunderland
Although it appeared spectacular, the Strawberry Moon was not considered a supermoon.
The first supermoon of 2023 - when a Full Moon is also at its closest point to Earth along this orbit - is expected in August.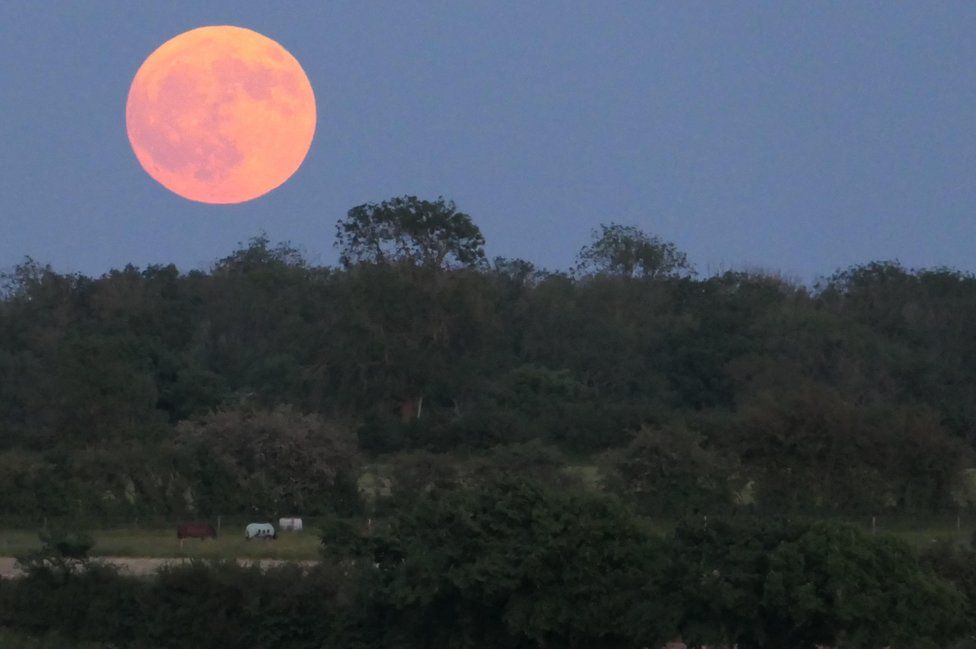 The Strawberry Moon seen from Breedon on the Hill, Leicestershire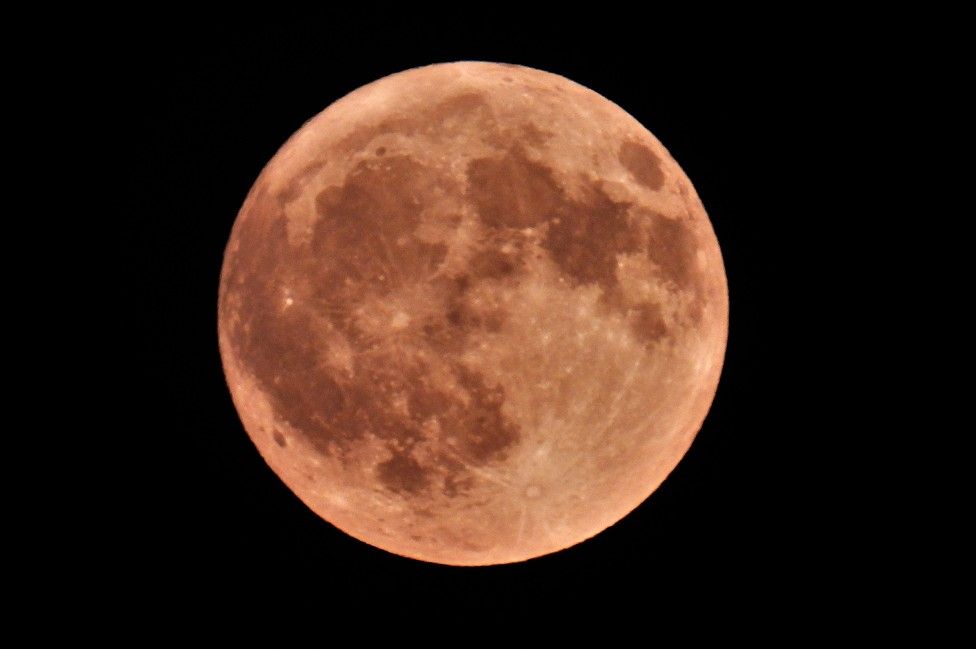 This close-up of the Strawberry Moon was taken in East Leake, Nottinghamshire
_________________


8DonCo





Dep quá
Sao minh hg thay bữa đó ta?


Gió đồng





---
Permissions in this forum:
You
cannot
reply to topics in this forum