A man returned from shopping and found 15,000 bees in his car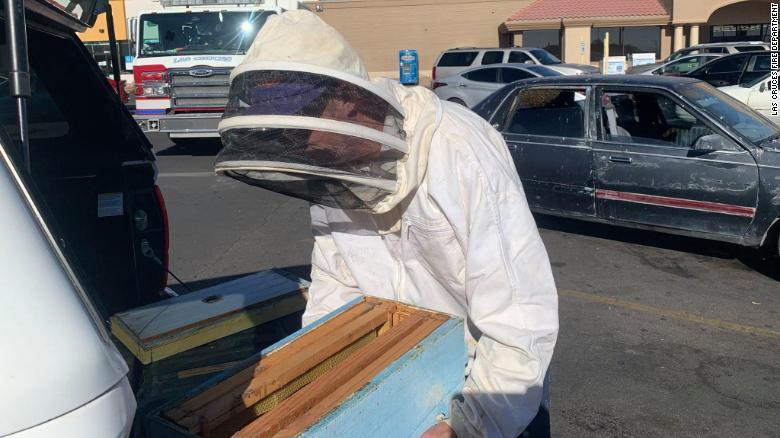 Off-duty Las Cruces firefighter Jesse Johnson used his experience as a beekeeper to safely relocate a swarm that invaded a parked car Sunday afternoon.




A man who went shopping in New Mexico came back to find his car was full of bees. Thousands and thousands of them.




He called 911, as anyone would do if they returned to a car full of insects.




Fortunately for him, the firefighter who responded also happened to be a beekeeper.




The man's car was overrun by the swarm of bees after he left his window down at an Albertson's grocery store on Sunday in Las Cruces, the fire department said on Facebook.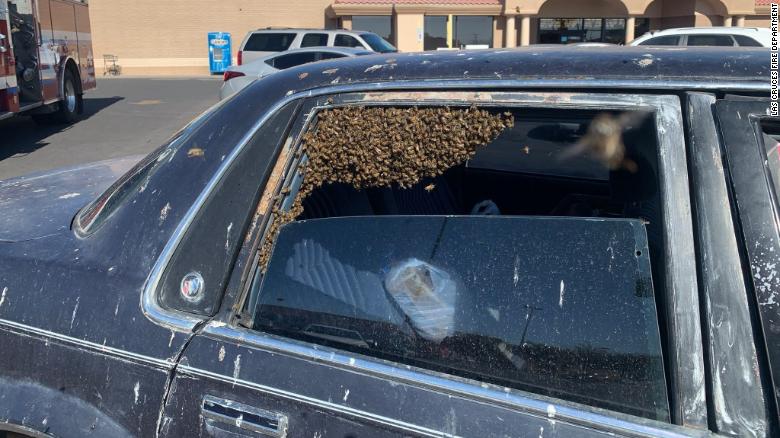 The bees entered the car when the man was in a grocery store.


"Firefighters learned the owner of the car returned from shopping, placed groceries in his vehicle and started to drive off before noticing the swarm in the backseat," the post said.





As luck would have it, one of their firemen, Jesse Johnson, is a beekeeper in his spare time, and was called upon to come to the rescue, on his day off.




Johnson was able to bring the proper equipment to deal with the bees. It took more than two hours for the bees to be removed.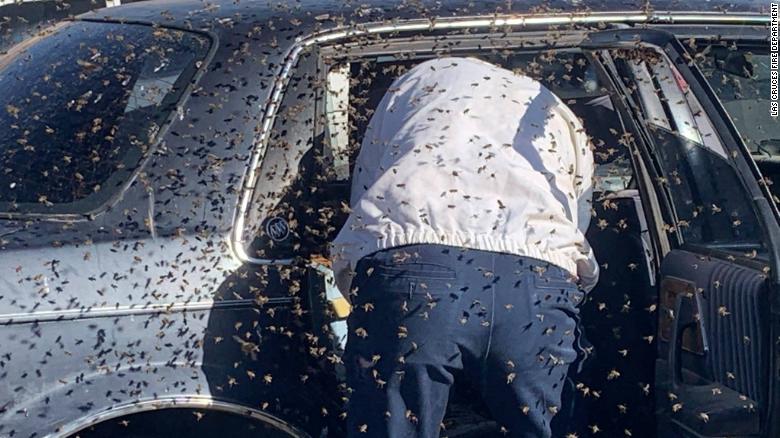 The Las Cruces Fire Department estimates more than 15,000 bees were in the swarm.


The crew estimated there were more than 15,000 bees, which were relocated to Johnson's property outside city limits.





The department said it doesn't usually deal with bees, but it needed to act quickly for everyone's safety.




"A security guard at Albertson's was stung and it is possible a few patrons may have had close encounters, but no major injuries were reported," the department said.









_________________


8DonCo





Vậy là ông firemen dó có đươc thêm 15K con bees added to his inventory. One of my staff cũng làm bées kêeper on thé side và bán honey khá mắc hơn mua trong tiệm. Nhưng nhiều người vẩn mua vì họ nói uống cái đó helped with their allergies vì mấy con bees gathered pollen from local flowers thì khi mình uống mật ong vào giống như được pollen vaccination.


ga10





mấy em nầy chắc khứu giác hư hết rồi, chứ cứt bồ câu cũng bu là sao?


LếchWè





---
Permissions in this forum:
You
cannot
reply to topics in this forum